BNP Paribas To Open New Office in Miami
January 11, 2023
New presence to support clients and growth of markets business in South Florida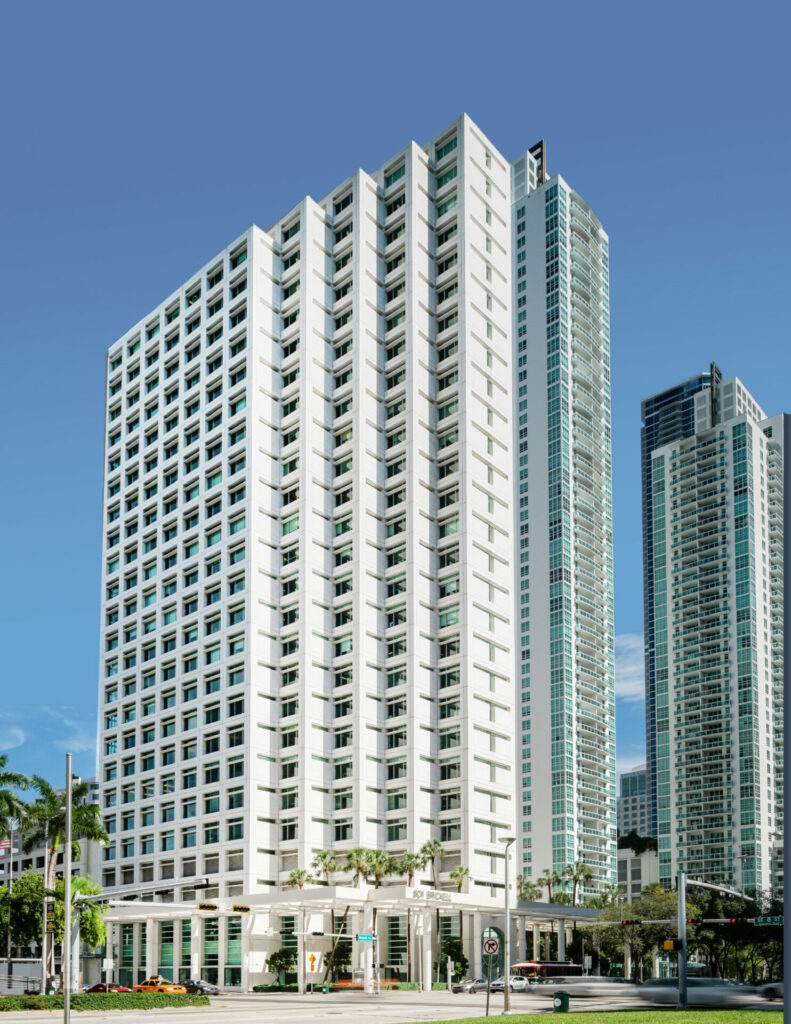 New York, NY & Miami, FL, January 11, 2023 – BNP Paribas Securities Corp, a unit of Europe's leading bank BNP Paribas, today announced its plans to open a new office in the metro-Miami area. The Miami office will support the continued growth of its Global Markets business in the US, amongst others, and the increasing number of clients with a foothold in South Florida. The hub will provide an additional gateway to its regional clients, as well as expand on its network of US campuses.
The new office will be located at 801 Brickell Avenue in Miami's financial hub, officially open for business in the 4th Quarter 2023, and employ nearly 50 full-time professionals in credit, equities, and macro products. A seven and a half year lease for the office was recently signed.
José Placido, Chief Executive Officer of CIB Americas at BNP Paribas, said: "Our new office is another recent example of scaling our business in ways that fully support our client's ambitions, as more of our clients build a presence in South Florida. With this opportunity to better serve our clients, we deliver on our ambitions to grow our corporate and institutional banking franchise in the Americas. Our new Miami office also continues with our 'workplace of the future' model, focusing on wellbeing and employee experience."
John Gallo, Head of Global Markets Americas at BNP Paribas, said: "We're very excited to be in the growing business environment of South Florida. This office will allow us to be closer and better serve our clients, many of whom have also migrated to the area, particularly Miami and Palm Beach."
BNP Paribas has recently made several large real estate actions in the US including opening a new office in the Philadelphia area in October 2021. The bank has also made significant facilities and work space commitments in its two metro New York City offices in Midtown West Manhattan and Jersey City, NJ. BNP Paribas signed 20 year leases for all three properties in the greater NYC and Philadelphia areas in July 2020. The group also has offices in the following major cities* (Boston, Chicago, Dallas, Denver, San Francisco and Washington, DC).
BNP Paribas' Miami campus will be the latest example of the bank's efforts to create best-in-class platforms and products for its local Miami-area clients. As BNP Paribas continues to pursue and execute on its growth ambitions in the region, the Miami office will integrate seamlessly with its other offices.
*Excludes presence of Bank of the West, for which an agreement of sale has been entered into with Bank of Montreal.
Press Contacts:
BNP PARIBAS
Guy Taylor
+1 (332) 323-3704
Guild.Taylor@us.bnpparibas.com
Robert Madden
+1 (917) 287-8501
Robert.Madden@us.bnpparibas.com
About BNP Paribas
BNP Paribas is the European Union's leading bank and key player in international banking. It operates in 65 countries and has nearly 190,000 employees, including nearly 145,000 in Europe. The Group has key positions in its three main fields of activity: Commercial, Personal Banking & Services for the Group's commercial & personal banking and several specialized businesses including BNP Paribas Personal Finance and Arval; Investment & Protection Services for savings, investment and protection solutions; and Corporate & Institutional Banking, focused on corporate and institutional clients. Based on its strong diversified and integrated model, the Group helps all its clients (individuals, community associations, entrepreneurs, SMEs, corporates and institutional clients) to realize their projects through solutions spanning financing, investment, savings and protection insurance. In Europe, BNP Paribas has four domestic markets: Belgium, France, Italy and Luxembourg. The Group is rolling out its integrated commercial & personal banking model across several Mediterranean countries, Turkey, Eastern Europe as well as via a large network in the western part of the United States. As a key player in international banking, the Group has leading platforms and business lines in Europe, a strong presence in the Americas as well as a solid and fast-growing business in Asia-Pacific.
BNP Paribas has implemented a Corporate Social Responsibility approach in all its activities, enabling it to contribute to the construction of a sustainable future, while ensuring the Group's performance and stability.