The History of BNP Paribas in the United States
BNP Paribas has had a place in the history of the United States since the mid-1800s, with many of its forerunners and affiliates operating in cities across the country. From Hawai'i and California to New York and Boston, we have been working in the US for well over a century. Because the US is an important market to BNP Paribas, this history is integral to our success today as we pursue the Group's 2025 ambitions.
We invite you to explore our rich and ever-expanding history in The History of BNP Paribas in the United States: 1858-2018.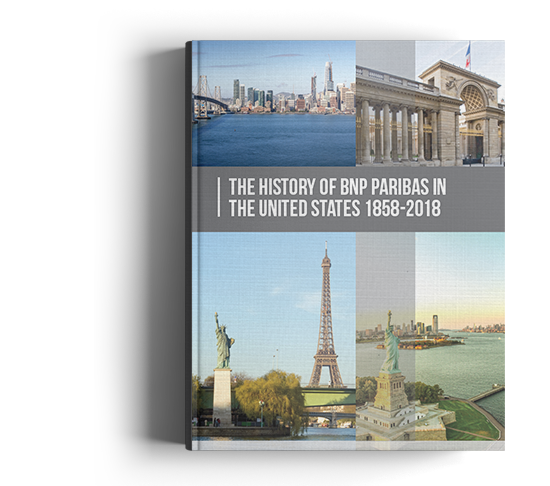 This book recounts BNP Paribas' steadfast commitment to our clients and investment in the US. Divided into three parts—Our Western Pioneers, Our European Roots, and Growing US Presence in the 21st Century—the book lays out how BNP Paribas and its predecessors became a key player in many of the country's historical events while continuing to adapt and grow. The history of BNP Paribas in the United States is full of adversity and perseverance. The story provides a detailed look at the role our bank has played in the history of this country.
It is our hope that The History of BNP Paribas in the United States: 1859-2018 will provide greater insight into the Group's US presence and role in the American story and deepen our pride in the innovative spirit and resilience of BNP Paribas as we look ahead to our next chapter in the United States as the bank for a changing world.
Preview articles and short stories from each section of the book: