Our purpose at BNP Paribas is to drive change toward sustainable finance and human-centered banking. We are the bank for a changing world, which means we are at the forefront of innovation that aims to bring humanity to banking.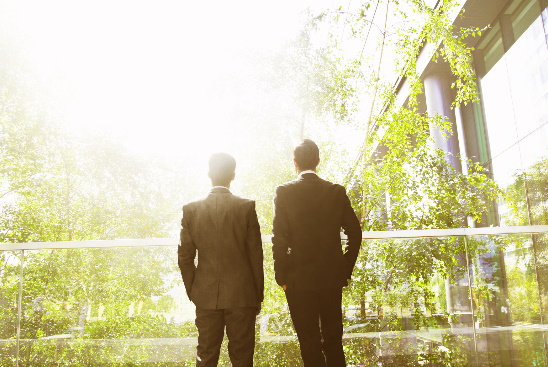 Positive Global Impact
For many years, BNP Paribas' purpose has been to ensure that our activities have a positive impact on our world and our clients. From the environmental and social challenges we face to the assurance of economic stability, we are dedicated, at the local and leadership levels, to bringing about a more effective form of banking.
We are fostering positive global change through:
• Our investment in local communities

• Our commitment to greater sustainability in finance

• Our adaptability in the face of today's challenges
The BNP Paribas purpose focuses on meaningful action that benefits not only our clients but also the world.
At the Service of Our Clients and Our World
Our mission is to serve our clients in pursuit of sustainable local and global economies. Over the past 200 years, the banks that would come to form BNP Paribas adapted during moments of great change to better support the clients and communities where they operated. Today, we continue to adapt and innovate, always with our clients' best interest in mind.
We offer secure, innovative financial solutions to all our clients, whether they are individuals, professionals, corporate entities, or institutional investors. Our hope is that our commitment to clients who want to change the world for the better, through local development and opportunity, results in a more inclusive society and a healthier environment.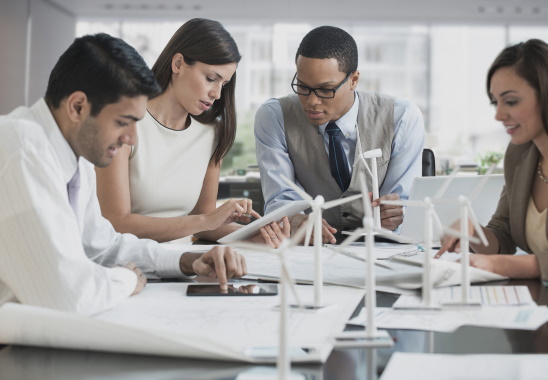 Engaging Our Clients for a Better Future, Mobilizing Resources for Positive Environmental and Social Impact
At BNP Paribas, we seek to form long-term partnerships with our clients, which requires a dedication to the values of sustainable finance. To fully support their projects, protect their interests, and manage their investments and savings, we must consider future social and environmental outcomes.
To that end, we have adopted social and environmental objectives that align with the global standards laid out in the UN Sustainable Development Goals, the Principles for Responsible Banking, and the Principles for Responsible Investment.
We are also committed to supporting social justice and contribute to the pursuit of greater equality in our society.
Inclusivity in the workplace is important to us, and we are proud that our work toward fostering inclusion has been recognized:
• 2020 Best Place to Work for LGBTQ – Human Rights Campaign

• 2020 Gender Equality Index – Bloomberg
We base our decisions on not only the positive financial outcomes they may have for our clients but also on their potential for positive economic, social, civic, and environmental impact. From our employees based in their local communities to our corporate governance around the world, we are committed to leading the way to a more sustainable future.
Leading Innovation In Sustainable Practices
As a recognized leader in banking, we believe it is our responsibility to champion innovation in the service of our sustainable finance goals. We have taken and continue to take meaningful action that supports this cause by aligning financial solutions, stakeholder partnerships, and employer and procurement initiatives. We support solidarity-based projects, facilitate philanthropy, and engage with intrapreneurship programs.
We also encourage and support our employees' efforts to improve their local communities by offering paid days off for volunteer work, and in 2020 we met our commitment of 1 million paid volunteer hours. With the involvement of employees across the organization, we are developing tools to measure our environmental and social impact.
We approach industry innovation and technology in a way that adds value for our clients. Within the BNP Paribas organization, we are strategically transforming the banking landscape with a team of data scientists and software engineers that study and apply rapidly advancing technologies such as Artificial Intelligence, Data Intelligence, and Language Understanding solutions.
At BNP Paribas, we are also engaged in collaboration through strategic partnerships with key technology companies, academic institutions, and other leaders in the financial sector.
The BNP Paribas Purpose: To Be the Bank for a Changing World
We view our purpose as one of leadership, innovation, service, and positive global impact. We are the bank for a changing world.